Property Panorama Offers Free Agent Profiles Using Structured Data
InstaView Bypasses Zillow and realtor.com to Deliver Listings Directly to Consumers
Denver, Colo— June 15, 2017—. Property Panorama, the leading producer of real estate virtual tours in North America, today announced it will provide more than 550,000 real estate agents with free InstaView Agent Profiles that deliver the most current and accurate information on the agents and their listings directly to consumers by using structured data.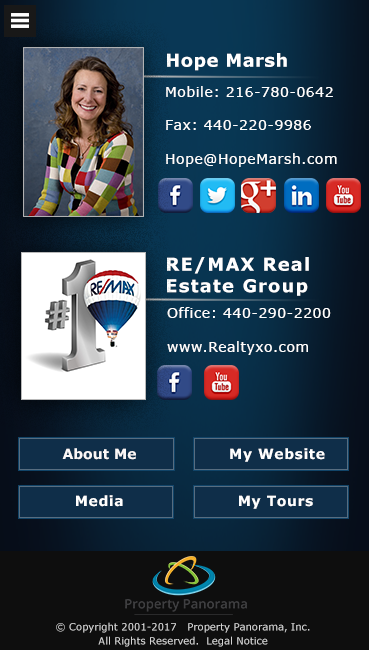 Agents whose multiple listing services carry Property Panorama's InstaView 3.0 virtual tour platform will automatically receive InstaView Agent Profiles that incorporate listing data, including MLS numbers, location, price, specifications, open houses and contact information. InstaView Agent Profiles use structured data, which improve search engine optimization (SEO) and help to populate the content for knowledge panels that appear on the right-hand side of Google searches.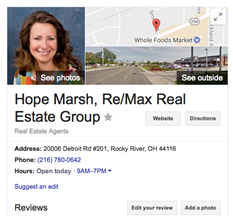 By bypassing aggregators like Zillow and Realtor.com, who are one step removed from listing agents and may not have updated and accurate listing data, InstView Agent Profiles give listing agents the capability to reach consumers immediately with new listings and updates like price changes. Consumers who find listing information generated by InstaView on Google search will avoid the confusion created by aggregators who direct consumer inquiries about properties to agents who pay for the leads but may not know anything about the properties.
"Sites like Zillow and Realtor.com, syndicators like ListHub and other emerging models are advertising media giants that make hundreds of millions from the content real estate professionals amass to create the very content─listings─that attract consumers to their sites. Instead of breaking down barriers between real estate consumers and listings, these new middlemen are creating an additional layer. Listing agents, who are the original sources of information for every home, are further from buyers than they were 25 years ago," said Property Panorama CEO Mike Barnett, speaking on a panel at the annual conference of the National Association of Real Estate Editors.
Barnett said Property Panorama is putting the power of structured data in the hands of hundreds of thousands of agents who have access to the InstaView platform. InstaView's structured data comply with RESO (Real Estate Standards Organization) standards and Schema.org, which is a collaborative site sponsored by Google, Microsoft, Yahoo and Yandex, making it easy for consumers to access listing data and visuals directly. InstaView 3.0 tours are also available on traditional channels ranging from aggregators to public-facing MLSs, and brokers' and agents' sites.
"Structured data is a new paradigm that is on the verge of transforming real estate on the Internet. Consumers will find it much easier to get the information they want about listings and agents. By integrating rich listing data with lush visuals into a single package, InstaView allows consumers to find what they are looking for immediately on search engines or browse using a traditional search portal," said Barnett.
The InstaView 3.0 platform provides virtual tours for more than 670,000 listings. It includes an image-centric, full-screen virtual tour experience for the highest quality photography and handles any visual media format in use for virtual tours today, including Matterport's immersive media technology, 3DM Digital floorplans, HD and 3DF photography and videography, 360º panoramic photography and more. Property Panorama's InstaView tours are fully automated. They are the only real "click it and forget it" virtual tour system on the market today. InstaView tours update every hour from the MLS, or more frequently if requested.
About Property Panorama
Property Panorama is the highest rated and number one provider of virtual tours in North America. Since the launch of InstaView, Property Panorama has also been able to maintain its position as the number one provider of non-gaming videos to YouTube. Currently, Property Panorama supplies products to 550,000 Realtors© through 171 multiple listing services and Realtor® boards and associations, as well as directly to independent broker divisions of leading franchises, including Realty One, RE/MAX, and Coldwell Banker. Property Panorama has created virtual tours for more than 7.5 million InstaView Virtual Tours around the world. Property Panorama is CoreLogic's preferred provider and has integrated InstaView in most major MLS Vendors including FLEX/FBS, Black Knight/LPS, CoreLogic (All Platforms), Navica, Rapattoni, and Solid Earth.
News media contact:
Steve Cook
WAV Group Communications
202 257-3652
[email protected]